---
{{#vardefine:PageProtection|Nolock}}{{#vardefine:Userlock|No}}{{#vardefine:Force|No}}{{#vardefine:Protection|{{#var:PageProtection}}}}{{#vardefine:Protection|{{#var:Protection}}}}{{#vardefine:Equal|No}}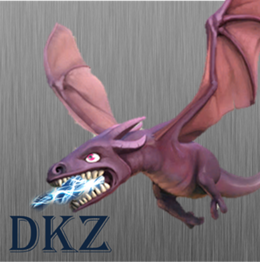 Introduction
Edit
Hey! Welcome to BlazedDragon's Clan Strategy Guide, the guide that will guide you guys into being the best player in your clan. Now, I know I'm not North 44, Bonbee Canada, or Quantum Rage, whom are the leading clans of our generation, but instead I am Dragon Knightz and you will be guided by me, BlazedDragon. Along the way, there are some things that you have already known, but I guarantee, you will learn something new in these guides. If not, then you must be a very experienced player then! Anyway, let's get to it! Below is a Table of Contents which will teleport you to other pages that are connected to this lobby.
Table of Contents
Edit
| Chapters | Information |
| --- | --- |
| Main Page | This is the main page of the Clan Strategy Guide |
| Chapter 1 | New guy? Check this page out for tips on being a member on a clan. |
| Chapter 2 | Just promoted to Elder? It's an excellent title to be able to earn it, but you earn a few challenges along the way. |
| Chapter 3 | Starting out? Using my experiences, these are what I can help you with. |
| Chapter 4 | Read about my experiences & adventures leading my clan Dragon Knightz. Discover every encounter inside the clan through each page I type. |
| Support | Do you have a question? Check on here if your question has already been answered! Note: Do not spam me with any questions that are already here. |
If you happen to find some mistakes through the guide, you have my permission to edit it. Although, that does not mean you go add in or change a huge spot in the guide. Better pictures are greatly appreciated. If you wish to do any of what I have just said, contact me on my message wall. Not doing so may lead into some consequences.
FAQ and Support
Edit
If you have any questions regarding about this Strategy Guide or anything about clans, kindly go to my message wall, and I will reply to you as soon as possible. Although, common questions have been answered on the FAQ and Support page, so I suggest you check it out before sending me a question.
Special Thanks
Edit
I would like to thank Supercell for giving me the motivation to rewrite this Strategy Guide and keep it up to date with it's many updates. Thank you Syn for creating my avatar, which unfortunately will be changed at one point. Thanks to Flammy for giving me the inspiration to start a strategy guide, you can go check him out here. Thanks to you guys! For reading this strategy guide to the end, because this is the last sentence. Au revoir!